WHAT: Come meet Eclipse®, the most exciting new shrub for 2024! First Editions® Shrubs & Trees will unveil this revolutionary new national introduction at Cultivate '23 and is hosting a party in its honor! You're invited to learn all about Eclipse® with complimentary drinks, hors d'oeuvres, photo fun, and swag. It's the first time the industry is seeing this new plant, so don't miss your opportunity to meet Eclipse® and learn what makes it so special at this must-attend event!
WHEN: Sunday, July 16, 2023
5:30pm – 7:30pm
WHERE: Kojo Kamau Ballroom at the Hilton Downtown Columbus
402 N High St
Columbus, OH 43215
HOW TO ATTEND: This party is open to anyone who will be attending Cultivate. Those who grow or sell First Editions®, members of the media, and retailers are especially encouraged to attend. RSVPs are required and can be made here.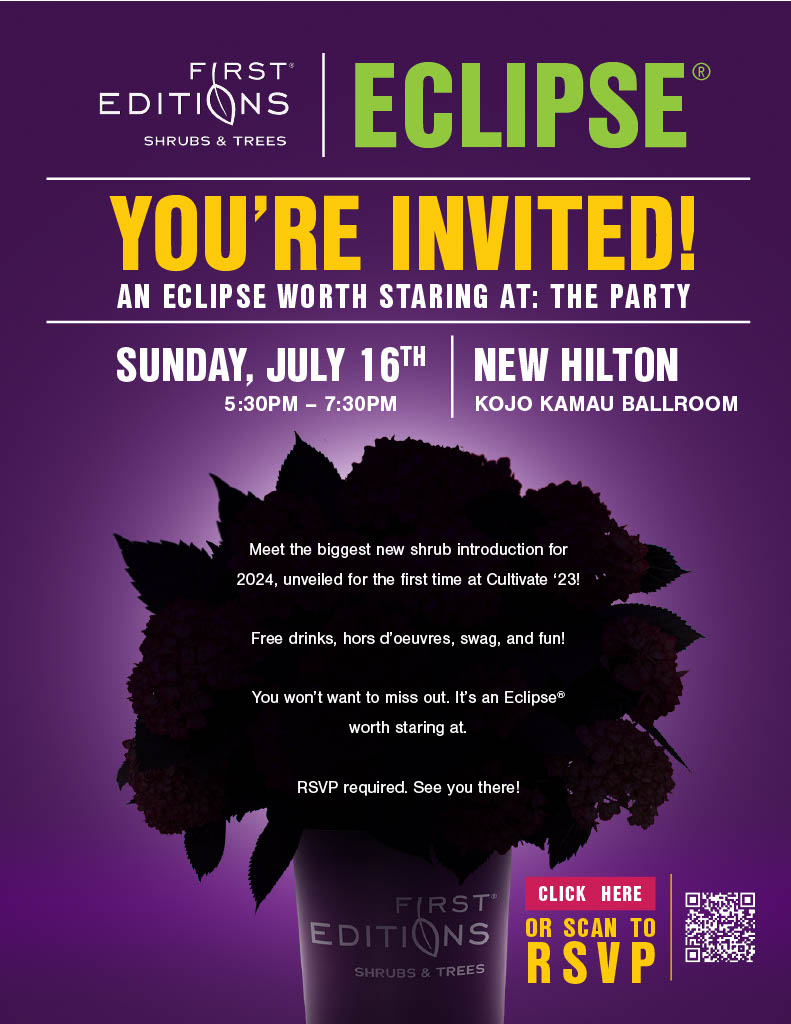 ###