Matt Olson joins Bailey as the Trade Communications Specialist
St. Paul, MN (December 5, 2022) – Bailey is delighted to announce Matt Olson has joined the Bailey Marketing team as the Trade Communications Specialist. In this role, Olson will lead the charge on industry-related communications, creating content and tools to support Bailey customers and industry partners, such as catalogs, trade-focused videos, production guides, and more.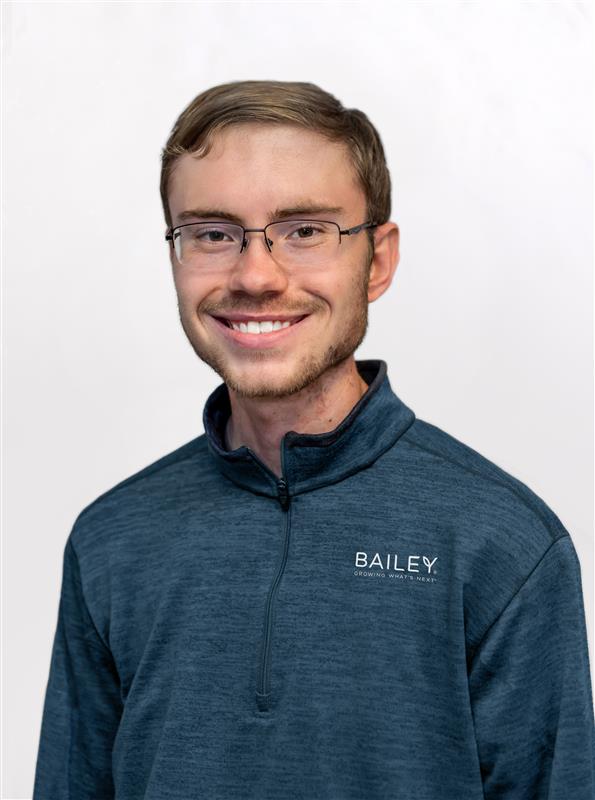 Holding a degree in Horticulture from the University of Wisconsin – River Falls, Olson has a wealth of knowledge that will prove to be invaluable in his new role. Before joining Bailey, he worked in a variety of horticulture businesses, primarily focused on landscaping. Additionally, his previous work as a freelance writer for trade and consumer publications, as well as private horticulture companies, will provide him the expertise needed to create thoughtful and useful tools to support Bailey partners.
"Matt brings a unique combination of horticulture education, in-field experience, and writing expertise that is a perfect fit," shares Bailey Marketing & Communications Manager Ryan McEnaney. "His knowledge of our industry and product will be of great benefit to Bailey's customers and partners by producing supportive, tactical, and inspirational communications to drive their businesses."
"I'm excited to work with Bailey to grow our customer relationships," adds Olson. "Horticulture is filled with individuals who are willing to share their knowledge and expertise to improve our industry. I look forward to hearing their stories and helping our customers grow quality plants. I'm thankful to be part of a fun and innovative team."
Matt Olson begins his role effective immediately and may be reached at matt.olson@baileynurseries.com or 612-258-7482.
###