2021 Endless Summer® Hydrangeas Brochure awarded Gold Medal for Trade Newsletter or Brochure
St. Paul, MN (October 25, 2022) – Bailey is delighted to share the 2021 brochure for Bailey Consumer Brand Endless Summer® Hydrangeas received a 2022 Media Awards Gold Medal of Achievement for Trade Newsletter or Brochure. This achievement, presented by Garden Communicators International, recognizes individuals and companies who achieve the highest levels of talent and professionalism in garden communications with the recipients representing the best in their category.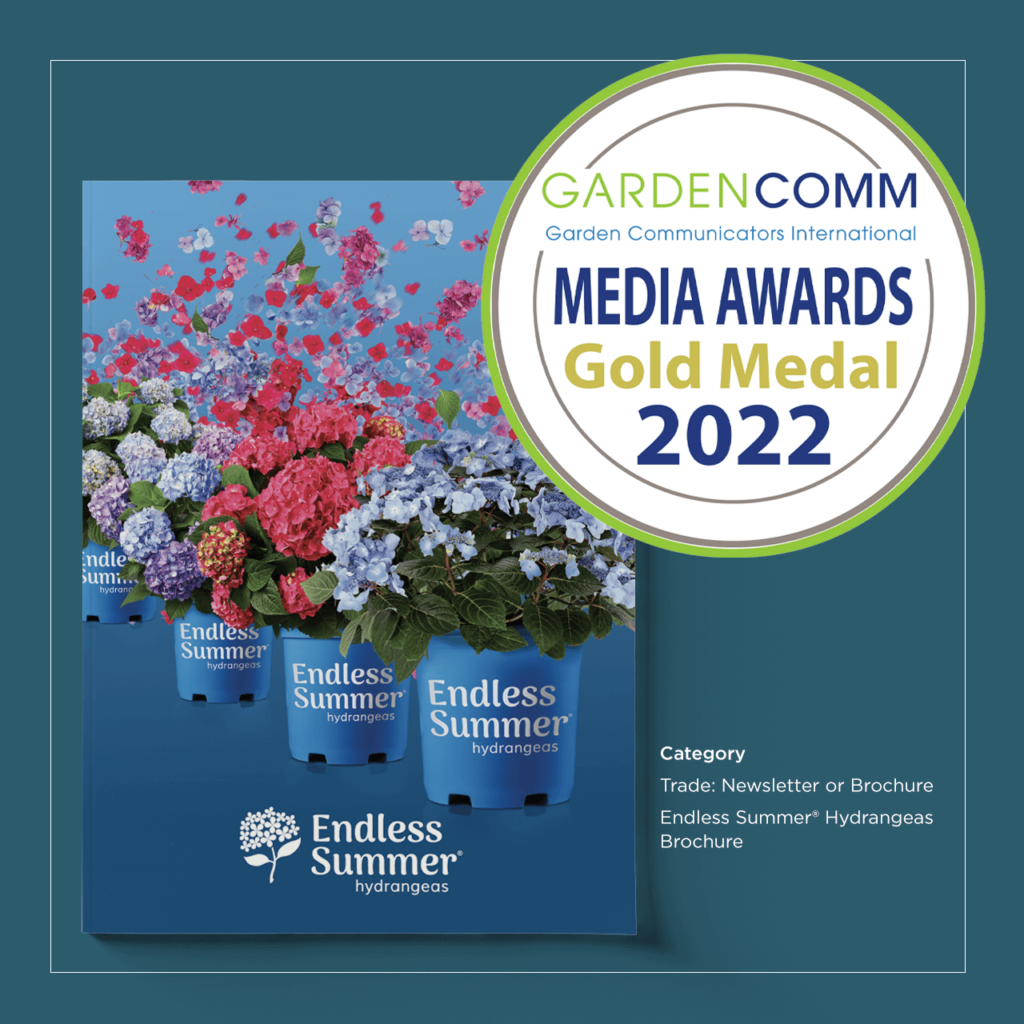 "We value the partnership with GardenComm and its members, and are incredibly grateful for the recognition. Our goal is to consistently provide our customers and the industry with tools that help them have success with Endless Summer® hydrangeas," shares Bailey Marketing & Communications Manager Ryan McEnaney.
The 2021 Endless Summer® Hydrangeas brochure provides an overview of the world's best-selling hydrangea brand. Full of variety specifics for each of the reblooming hydrangeas in the collection, the work that goes into bringing an Endless Summer® hydrangea to market, and the leading-edge marketing efforts behind the brand, the brochure also introduces the newest hydrangea to join Endless Summer® in 2023: Pop Star® Hydrangea.
"We are always striving to improve communication while introducing new ideas, inspiration, and creativity. Graphically, it's important to relate to different audiences in a way that's effective but also easy to understand," adds Senior Graphic Designer Clarisa Ponce de Leon. "It was a true team effort to produce this brochure and receiving outside recognition, especially from GardenComm, is an honor."
For more information on Endless Summer® Hydrangeas, head to https://www.baileynurseries.com/brands/endless-summer/.
###