Bailey Sales Representative accepts new role focusing on Bailey Consumer Brand growth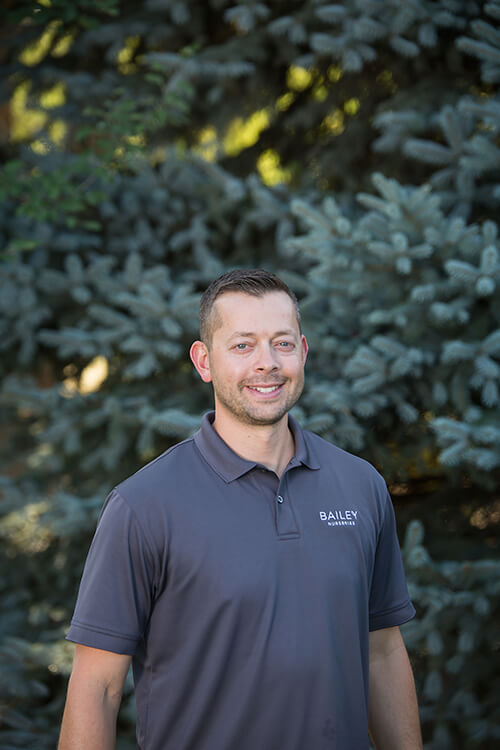 St. Paul, MN (January 18, 2022) – Bailey is thrilled to announce Nick Stevens has joined the Consumer Brand team as the Licensee Account Representative, supporting the growth of Endless Summer® Hydrangeas, First Editions® Shrubs & Trees, and Easy Elegance® Roses. In this newly created role, Stevens will work with over 40 accounts across the United States, focusing on selling young plant liners and working to create opportunities for growers to expand the Bailey Consumer Brand portfolios within their key market channels.
Before joining the Brand Team, Stevens worked as a Bailey Sales Representative for four years where he demonstrated leadership skills and developed great relationships, exceeding his sales goals every year. Additionally, Stevens has many years of experience managing a regional landscape and installation company, bringing a well-rounded perspective to support Bailey licensees.
"Nick's experience and enthusiasm will be a huge asset to our brand team as we continue to build our consumer brands and increase our network grower young plant business," shares Layci Gragnani, Brand & Business Development Manager. "His understanding of the industry as a grower and landscape manager, as well as a sales representative will help our licensees grow their businesses strategically with Bailey Consumer Brands."
"The growth of the Endless Summer® Hydrangeas, First Editions® Shrubs & Trees, and Easy Elegance® Roses brand presence over the last few years has been inspiring to witness," adds Stevens. "I am excited and eager to begin working with some of our top brand partners throughout the United States and look forward to strengthening the momentum these partners and our brand team have built."
Nick Stevens begins his role effective immediately and may be reached at nick.stevens@baileynurseries.com and 612-803-9152.
###